Luxury Hotel & Best Resort
Enjoy a luxury experience
This place is absolutely amazing. They went out of their way to make sure we felt right at home and our anniversary was perfect. Everything had a little personal touch to it. The room was absolutely huge and the tub was just what we needed to unwind. It was the perfect evening. I have a bad back so beds can be an issue for me, but not last night. I slept like a champ in that big comfy bed! And the breakfast?! Holy moly!!!! Three courses! Thomas was our host at breakfast and boy he made us feel fancy as all get out. From the fresh fruit parfait to the delicious omelet we were beyond full! If you are looking for an amazing stay in Victoria book this place now!
This inn is perfect. Its absolutely beautiful, the breakfast was perfectly proportioned, freshly made every morning, and delicious, the inkeeper was incredibly friendly and helpful, and its only a 20-25 minute walk to downtown which makes for a nice distance from the hectic city without being stuck in the middle of nowhere. Its nice to stay at a place with such an atmosphere to it compared to a normal plain hotel, every room in this inn is visually stunning. My partner and I didn't experience one issue while staying here. When talking to the inkeeper you can tell he really cares about the place and has some really lovely plans for it, so my partner and I are excited to visit Victoria again and stay here again as well.
Best and first address in town. Stay as D.W.Higgins former journalist and owner of the Times Colonist newspaper was living in Victoria 1885s years. Compared to other B&Bs extreme big rooms and bathrooms with super delicious breakfast and unique atmosphere. This house was also a museum and first heritage house of Victoria but you can enjoy it. It is a must!
Look forward to staying here again.
A beautiful, well appointed inn with character and charm. The breakfast was amazing. Our entire stay surpassed our expectations and I would not hesitate to recommend this B&B. Looking forward to staying here again.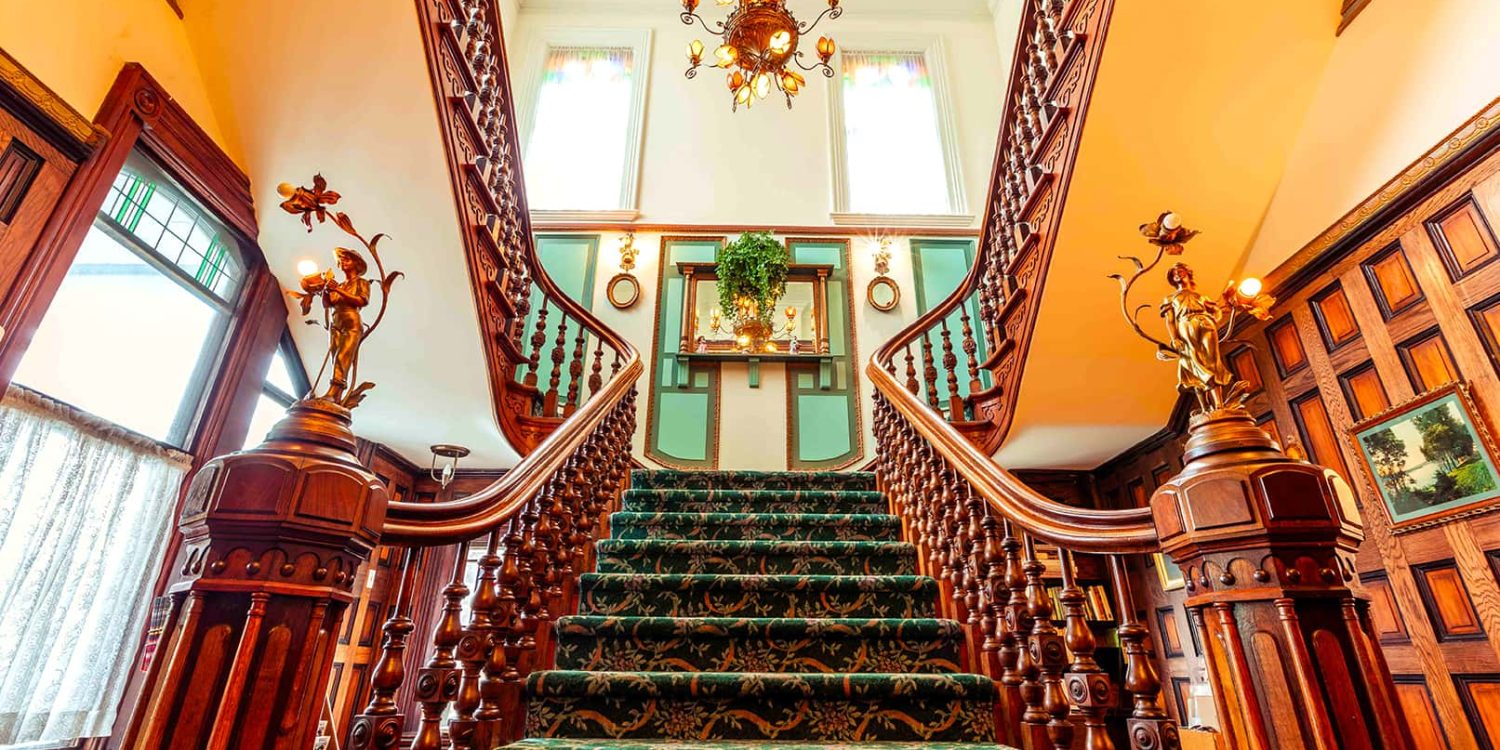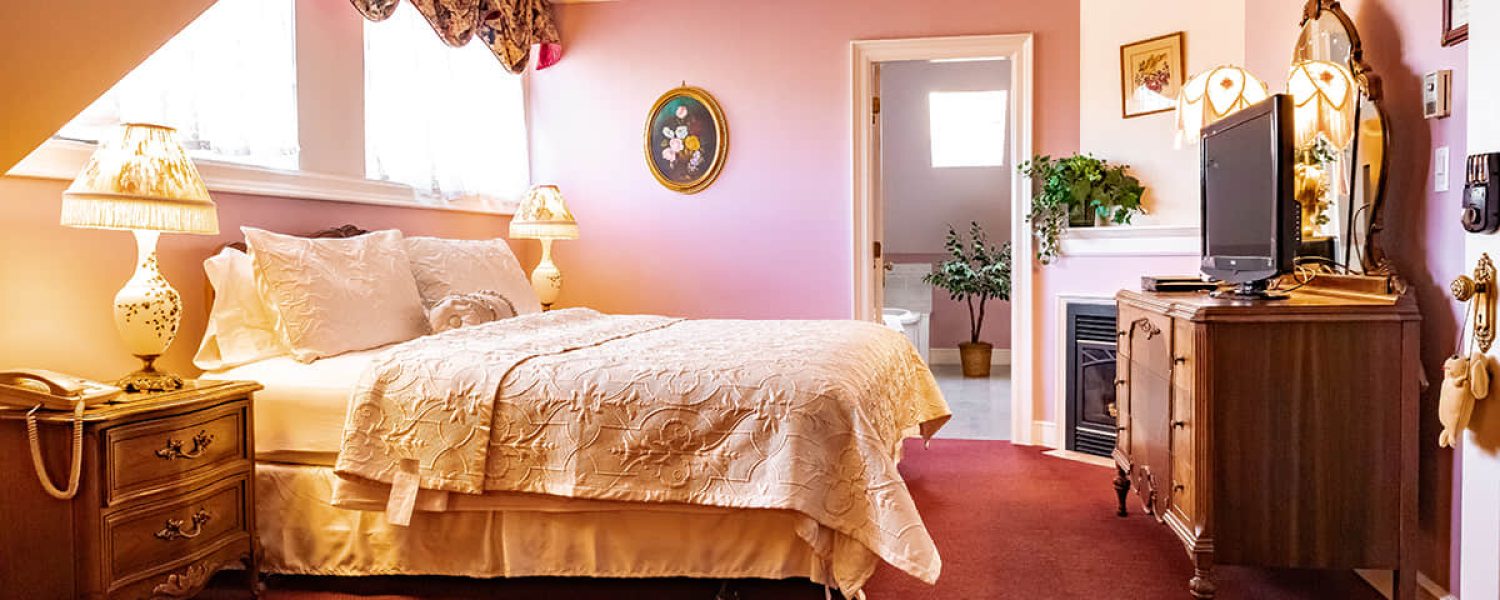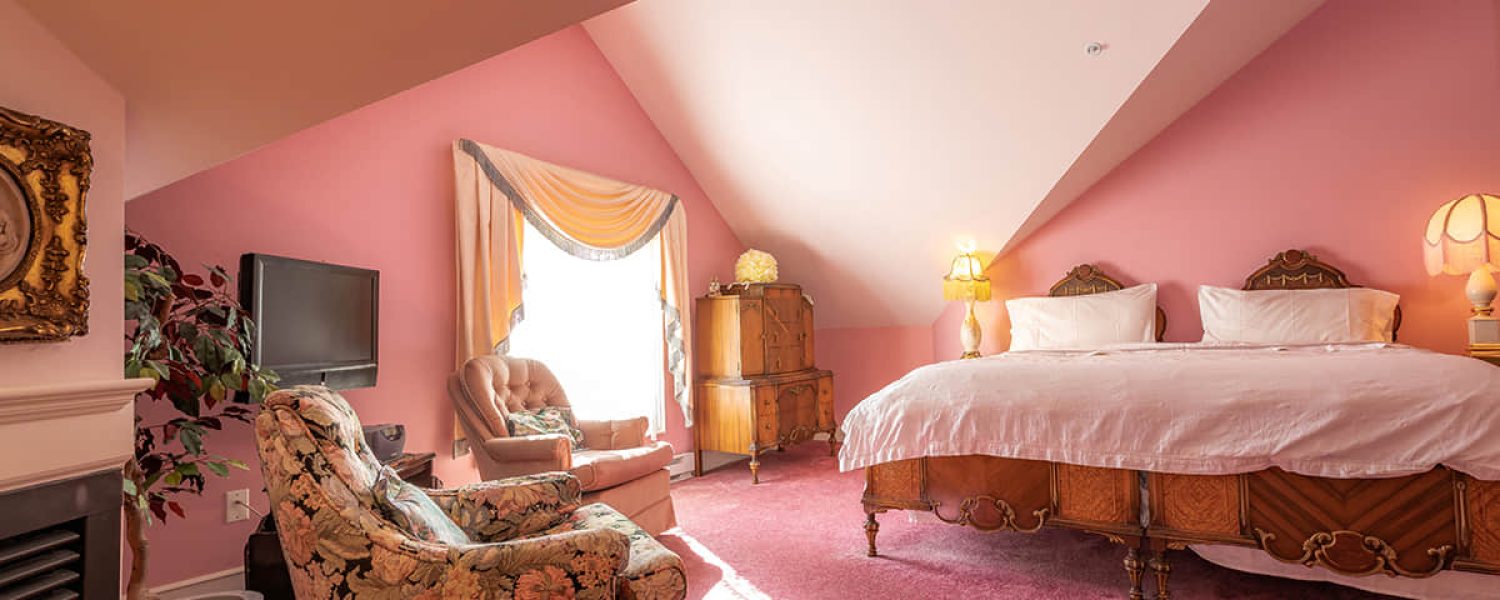 Large third floor suite with vaulted ceilings and opening skylights, an antique over-size King bed and a large bathroom with a two person Ultra hydrotherapy Spa Tub.
Hand carved Victorian Mahogany Queen bed with large ceilings and European deck shower bathtubs
This delightful petite room with vaulted ceilings, a Queen-size bed, and an en-suite bathroom with a single person extra deep Moon-soaker jetted tub.
Warm and cozy room with a fireplace and Queen size bed. Villeroy and Boch two person deep soaking tub.